50 Cent threw out an absolutely abysmal first pitch at last night's New York Mets game. A clip of the throw has since become the Internet's new favorite thing to mock, though, as comedian Jon Daly rightly points out, you can't really blame 50 for not being a great pitcher. As Daly puts it, "you try getting shot nine times, being 50 cent, rapping, Vitamin Water, G Unit etc. and still be throwin' strikes." Granted, Daly's assertion could be tongue in cheek, but he makes a valid point. 50 might look hard, but those bullets could have done some damage to his directional throwing ability, or maybe his arms are just so built up and pumped full of Formula 50 that he can't reasonably target anything.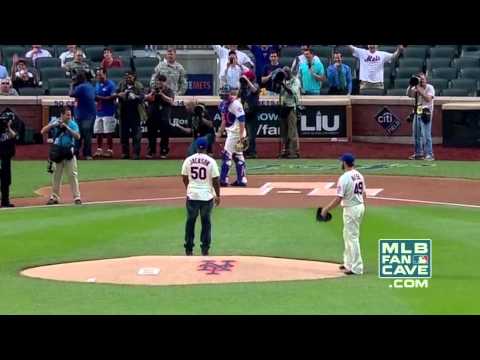 Source
Not that any of that matters to 50, of course. As he put it on his Instagram, he's much better at pitching "eight balls" than baseballs.

Submit your Newswire tips here.