The Beach Boys' adventurous Pet Sounds, a divisive album now approaching its 50th birthday, underperformed commercially back in 1966 but still managed to inspire Paul McCartney to respond with a concept album of his own, i.e. The Beatles' Sgt. Pepper's Lonely Hearts Club Band. Now, to celebrate the LP's golden anniversary, Pitchfork has assembled a lovely, little mini-doc about how the album came to be and what makes it so unusual. As narrator Jayson Greene explains, "Pet Sounds brought complex arrangements, ambitious lyrical arrangements, and the concept album to pop music, leaving an imprint that is still heard today." And to think, it was originally going to be called Run, James, Run, with an eye toward being a James Bond soundtrack. Under any title, the LP is a showcase for the experimental whims of Brian Wilson, who had retired from the touring version of The Beach Boys after a panic attack in 1964. Capitol Records even toyed with the idea of marketing it as a Wilson solo album.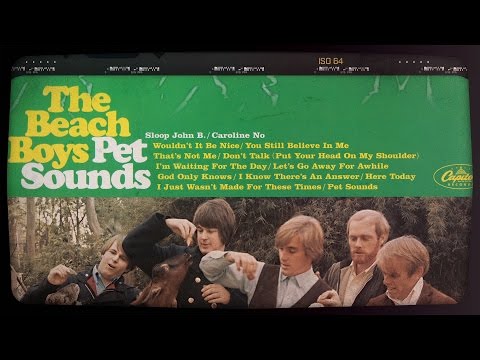 In a way, Pet Sounds is the music world's equivalent of Citizen Kane. At 23, Wilson was only a year younger during the Pet Sounds sessions than Orson Welles was when he made the iconic film. Both young men were given extraordinary resources to make their artistic visions realities. As the video explains, Wilson was given three months of access to The Wrecking Crew, a legendary assembly of top-notch California musicians. Sessions for Pet Sounds could drag on for up to 15 hours. The finished album, incidentally, runs just under 36 minutes. That's enough time to include some sounds of Wilson's own dogs, Banana and Louie (hence the album's title), but Wilson wanted to carry the animal theme even further. A snippet of tape included in this documentary captures the pop wunderkind asking if there's a way to bring a horse into the studio. It's a wonder he ever managed to record classics like "Sloop John B," "God Only Knows," and "Wouldn't It Be Nice."

[via Laughing Squid]

Submit your Great Job, Internet tips here.