What is it about hideous frosty tableaus of gruesome snowman murders that puts us in the holiday spirit? It probably has something to do with the serial snowman-killer behind them, Calvin of Calvin & Hobbes, who always managed to absolve himself of his merry mischief by being alternately sweet and hilarious (usually the latter). But neither Calvin nor Hobbes is present in the weirdly heartwarming short "A Very Calvin And Hobbes Christmas," just lots and lots snowbound mayhem and destruction set to the tune of "Winter Wonderland."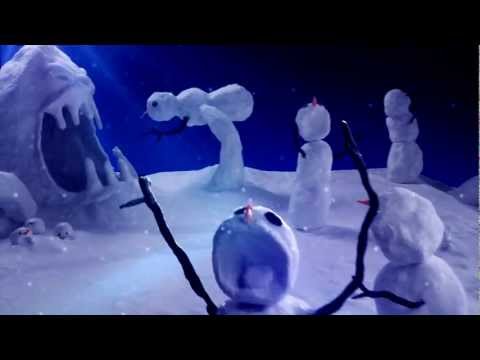 Source
If you're curious how it was made (it involves a lot of sugar and flour), there's an explanation and some process shots over here. And if you still haven't gotten your fill of Calvin-based holiday cheer, check out these Christmas decorations that were making the rounds earlier this week.
Submit your Great Job, Internet tips here.