Alanis Morissette has announced an upcoming tour to showcase her latest, Havoc And Bright Lights, out Aug. 28. In addition to tracks off the new album, the shows will be supplemented with nostalgic doses from Jagged Little Pill and other classics from Morissette's angsty oeuvre.
As of late the singer-songwriter has been making more appearances on screen than on stage—both as a pragmatic but loosely ethical obstetrician on Weeds and as an ex-bandmate of Maya Rudolph's character on Up All Night. Morissette sounds excited to wield her trademark vocals before a microphone again, as she has said that the upcoming shows cover "the gamut of every chord choice and every emotion [she has] ever felt." As if anyone would expect anything else.
Aug. 25—Wellmont Theatre—Montclair, New Jersey
Aug. 26—The Paramount—Huntington, New Jersey
Aug. 29—House of Blues—Atlantic City, New Jersey
Sept. 24—Humphrey's—San Diego, California
Sept. 26—Fox Theater—Pomona, California
Sept. 29—Desert Breeze Park—Las Vegas, Nevada
Oct. 1—Henry Miller Library—Big Sur, California
Oct. 4—Center for Performing Arts—Vancouver, British Columbia
Oct. 5—Moore Theater—Seattle, Washington
Oct. 7—Crystal Ballroom—Portland, Oregon
Oct. 8—Knitting Factory—Boise, Idaho
Oct. 10—Paramount—Denver, Colorado
Oct. 12—State Theater—Minneapolis, Minnesota
Oct. 13—Riviera Theater—Chicago, Illinois
Oct. 15—Sound Academy—Toronto, Ontario
Oct. 16—Metropolis—Montreal, Quebec
Oct. 17—House of Blues—Boston, Massachusetts
Oct. 19—Palace Theater—Waterbury, Connecticut
Oct. 22—Terminal 5—New York, New York
Oct. 23—The Fillmore—Silver Spring, Maryland
Oct. 25—The Tabernacle—Atlanta, Georgia
Oct. 26—Ryman Auditorium—Nashville, Tennessee
Oct. 28—Bayou Music Center—Houston, Texas
Oct. 30—Stubb's Waller Creek Amphitheater—Austin, Texas
Nov. 1—Comerica—Phoenix, Arizona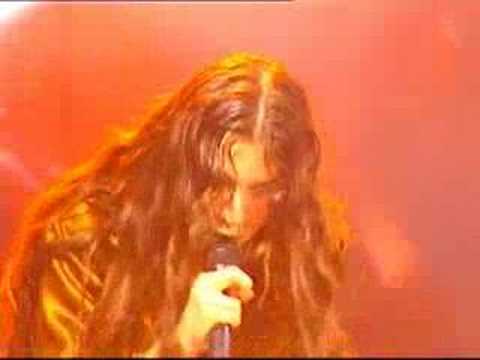 Source
Submit your Newswire tips here.