Like many of his fellow Americans, Andrew W.K. is fed up with the two-party political system. But what makes W.K. different from everyone else is that he's willing to be the change he wants to see in the world. In other words, the grand poobah of partying is throwing his hat—or perhaps his pizza-shaped guitar—into the ring and starting his own political party, The Party Party. In a video that surfaced today, W.K. offers hope for everyone disillusioned with America's current political landscape: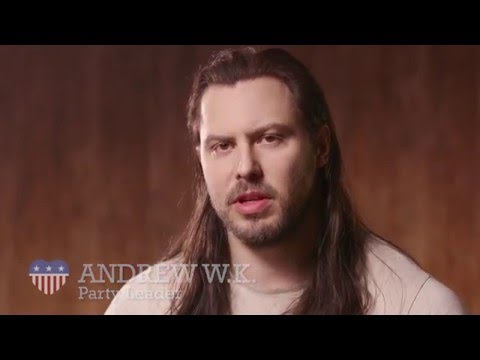 The Party Party isn't an official political party just yet, but W.K. claims to have filed all the relevant paperwork with the Secretary Of State to get the ball rolling. But it's up to his party-loving believers to make W.K.'s dream a reality, and supporters can sign an online petition to help make The Party Party official. Though The Party Party is probably just an elaborate joke, it's still refreshing to imagine a world where our president could also be the patron saint of pizza.
Submit your Newswire tips here.