Punk rock act Bayside released its sixth album, Cult, this past February. The whole album is streaming here, but A.V. Club-literate Bayside fans of a more visual persuasion might want to check out the new music video for "Pigsty," which we're premiering below. The band's first goofy clip ever, "Pigsty" is set at the All Valley Community Dodgeball Tournament and finds the tatted up quartet taking on all comers in a high school gym, including little girl team The Buttercups, the Hovering Mothers, and some ruffians known as Throwbocop.
Bayside is on tour this fall with I Am The Avalanche and Seaway. Tickets are on sale now and all the dates are listed below.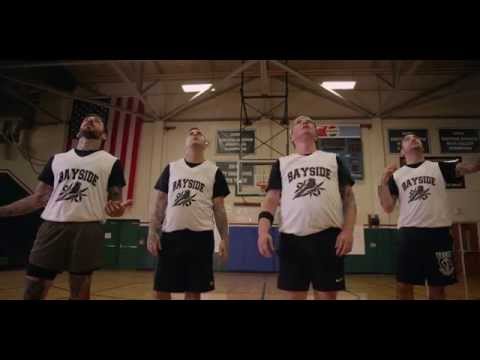 Bayside tour 2014
Oct. 2—The Met—Pawtucket, Rhode Island
Oct. 3—The Chance—Poughkeepsie, New York
Oct. 4—Music Hall Of Williamsburg—Brooklyn, New York
Oct. 5—Chameleon Club—Lancaster, Pennsylvania
Oct. 7—Altar Bar—Pittsburgh, Pennsylvania
Oct. 8—The Waiting Room—Buffalo, New York
Oct. 9—Skully's—Columbus, Ohio
Oct. 10—Mojoes—Joliet, Illinois
Oct. 11—Pyramid Scheme—Grand Rapids, Michigan
Oct. 12—Thompson House—Newport, Kentucky
Submit your Newswire tips here.