The casting of Ben Affleck into the ruinous sweep of Batman fandom, to be buffeted by the cruel winds of Internet criticism, came as somewhat of a surprise to Ben Affleck, because typically the Internet is used for offering congratulations and well wishes to our dearest friends, celebrities. But as Affleck shared on Late Night With Jimmy Fallon last night, Warner Bros. wasn't nearly so optimistic about the response. Affleck says after the deal was done, the studio immediately sat him down and showed him some of the reactions that past Batman casting announcements have received—a litany of abuse and death threats to which Affleck says he replied, "I'm a big boy… I handle shit. I'm very tough."
And yet, as prepared as he thought he was—and as armed with dry, cool, action hero lines like, "I handle shit" that Frank Miller only wishes he could write—Affleck relayed how the very first comment he saw after the news was, "Noooooooooo!" which immediately prompted him to stay off the Internet for the foreseeable future. So watch the video below (the Batman stuff starts around 1:47), then offer your own well wishes to an empty void, because Affleck isn't listening.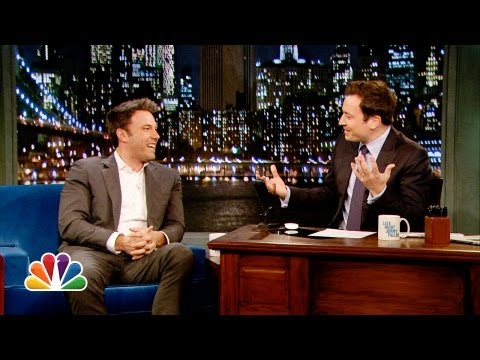 Source
Submit your Newswire tips here.