Already world travelers—having played Australia, Portugal, India, and Floating Williamsburg (also known as The Bruise Cruise)—Black Lips have announced plans to tour the Middle East. The punk quartet, who coincidentally released a record last year called Arabia Mountain, have worked up a tour with not one but two shows in Iraq, along with stops in Egypt, Jordan, Tunisia, Cyprus, Lebanon, and the United Arab Emirates.
Earlier this year, the band was offered a weeklong stay in a beach bungalow in Thailand if they'd play just one show in the country. They said yes, of course, and filmed part of their adventures in the country, including buying prescription drugs and eating ant eggs.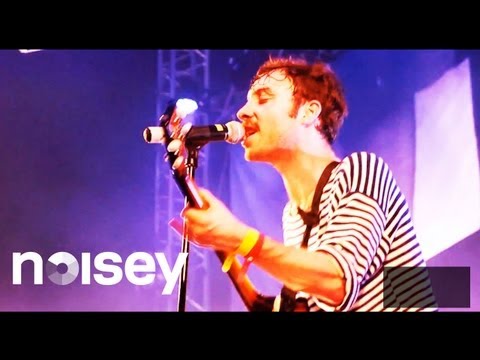 Source
Sept. 14—TBA—Amman, Jordan
Sept. 19—Savino Live—Larnaca, Cyprus
Sept. 21—Culturewheel—Cairo, Egypt
Sept. 23—Le Squat—Tunis, Tunisia
Sept. 26—Music Room—Dubai, UAE
Sept. 28—TBA—Hawler, Iraq
Sept. 29—TBA—Sulamaniah—Iraq
Oct. 6—Metro Al Madina—Beirut, Lebanon
Submit your Newswire tips here.