Unsurprisingly a lot of people who work on Broadway aren't thrilled about those anti-gay laws in Russia. And as any thespian knows, the best way to express political protest is through…SONG! So Broadway's best and brightest came together to create a fictional documentary about a group of Russian performers who use theatre to protest their country's discrimination. Like Broadway's last political musical—Prop 8: The Musical­—this venture combines meta commentary and jazz hands to fight for social justice.
The video follows the fictional Russian musical, Love And Punishment, as it tries to take over "The Great Red Way" with stories of gay Russians through the ages. Musical theatre nerds can count the references (A Chorus Line! South Pacific! Candide!) and cameos (Stephen Schwartz! Joanna Gleason! Harvey Fierstein!), while TV fans can see Girls' Andrew Rannells, Glee's Jonathan Groff, Go On's Laura Benanti, and Smash's Jeremy Jordan in a whole new light. Like the best musicals this thing is funny, corny, inspiring, and really leaves viewers wanting more. [via Entertainment Weekly]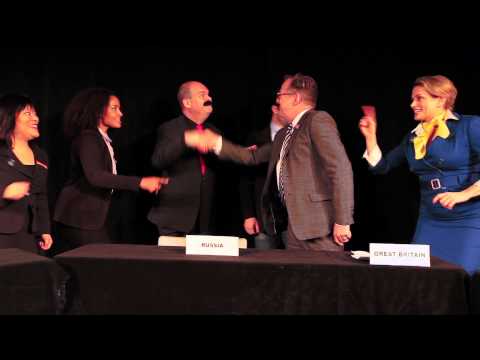 Source
Submit your Great Job, Internet tips here.