Bruce Springsteen will release a new studio album, his 18th, next January. High Hopes is due out Jan. 14 on Columbia Records and includes contributions from not only members of the E Street Band, but also Rage Against The Machine's Tom Morello, who Springsteen says inspired this record. Morello joined Springsteen and the E Street Band on tour in March of this year to sit in for the absent Steven Van Zandt. Springsteen says Morello's presence pushed "the rest of this project to another level"—though that level seems to include some rehashing of old material, like "The Ghost Of Tom Joad," which is included on the record as a duet between Morello and Springsteen. The late Clarence Clemons and Danny Federici also appear, despite being dead since 2011 and 2008, respectively.
The record's first single, "High Hopes," is below.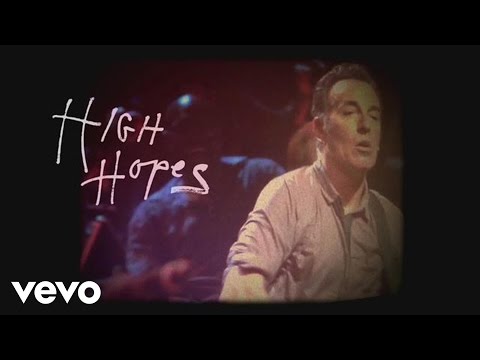 Source
Submit your Newswire tips here.