Built To Spill has toured considerably over the past few years, and this fall the band is setting out once again. The group is currently working on a new album (after scrapping the last attempt), and recently added a new bassist, Jason Albertini, and drummer, Steve Gere, to the lineup. (The departure of the former members was civil.) The as-yet-unnamed LP will be the group's first since 2009's There Is No Enemy. The guys will play the Rock For Oklahoma Benefit and Doe Bay Festival this summer, then after a two month break will play almost every day of October and November. Slam Dunk will open many of the shows, and other guests include Genders and The Warm Hair. A full list of dates is below.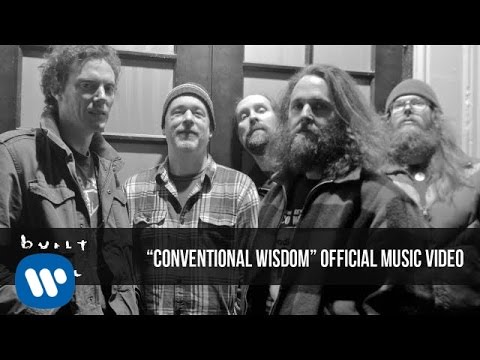 Source
July 23— Oklahoma City, Oklahoma—Rock For Oklahoma Benefit
Aug. 10— Olga, Washington—Doe Bay Festival
Oct.16—Salt Lake City, Utah— Kilby Court*
Oct. 17—Denver, Colorado—Bluebird Theater*
Oct. 18—Omaha, Nebraska—The Waiting Room**
Oct. 19—Lawrence, Kansas—The Bottleneck**
Oct. 20—St. Louis, Missouri—The Firebird**
Oct. 21—Bloomington, Illinois—The Castle Theatre*
Oct. 22—Newport, Kentucky—Southgate House*
Oct. 23—Asheville, North Carolina—The Orange Peel*
Oct. 24—Atlanta, Georgia—Variety Playhouse*
Oct. 25—Jacksonville, Florida—Free Bird Live*
Oct. 26—Orlando, Florida—Beacham Theater*
Oct. 27—Ft. Lauderdale, Florida—Culture Room*
Oct. 28—Gainesville, Florida—High Dive*
Oct. 29—Charleston, South Carolina—The Music Farm*
Oct. 30—Carrboro, North Carolina—Cat's Cradle*
Oct. 31—Richmond, Virginia—The Canal Club*
Nov. 1—Washington, DC—9:30 Club*
Nov. 2—Philadelphia, Pennsylvania—Union Transfer***
Nov. 3—Lancaster, Pennsylvania—Chameleon Club+
Nov. 5—Hamden, Connecticut—Spaceland Ballroom***
Nov. 6—Pawtucket, Rhode Island—The Met***
Nov. 7—NewYork , New York—Irving Plaza***
Nov. 8—Boston, Massachusetts—Paradise Rock Club++
Nov. 9—Ithaca, New York—State Theater***
Nov. 10—Buffalo, New York—The Town Ballroom***
Nov. 11—Millvale, Pennsylvania—Mr. Smalls Theatre***
Nov. 12—Cleveland Heights, Ohio—Grog Shop***
Nov. 13—Detroit, Michigan—St. Andrews Hall***
Nov. 14— Chicago, Illinois—Metro***
Nov. 15—Milwaukee, Wisconsin—Turner Hall Ballroom***
Nov. 16—Madison, Wisconsin—Barrymore Theatre***
Nov. 17—Minneapolis, Minnesota—First Avenue***
Nov. 18—Iowa City, Iowa—Blue Moose Tap House*
Nov. 20—Little Rock, Arkansas—The Rev Room*
Nov. 21—Dallas, Texas—Granada Theater*
Nov. 22—Houston, Texas—Fitzgerald's*
Nov. 23—Austin, Texas—Stubb's Waller Creek Amphitheatre*
Nov. 24—El Paso, Texas—Tricky Falls*
Nov. 25—Tucson, Arizona—Club Congress+++
Nov. 26—Las Vegas, Nevada—Vinyl*
Nov. 27—Salt Lake City, Utah—Urban Lounge*
*With Slam Dunk and Genders
**With Lee Ranaldo & The Dust
***With Slam Dunk and The Warm Hair
+With Slam Dunk, The Warm Hair, and Crosss
++With Slam Dunk, The Warm Hair, and Parasol
+++With Slam Dunk, Genders, and Lenguas Largas
Submit your Newswire tips here.