Throughout his many bands over the years—most notably Nation Of Ulysses, The Make-Up, and Weird War—Ian Svenonius has served as frontman, agitator, revolutionary theoretician, and dude with great hair. His current project, the garage-rock outfit Chain And The Gang, is about to release its fourth full-length, Minimum Rock & Roll—and as its riff on the name of the venerable punk zine Maximum Rocknroll indicates, the album thumbs its nose at the underground establishment while reveling in one of Svenonius' favorite aesthetics since his NOU days: switchblade-waving, Blackboard Jungle-era juvenile delinquency. But you don't need a degree in Advanced Svenoniomics to dig the video for "Devitalize" (which is being debuted here—and was directed by James Schneider, the filmmaker behind The Make-Up's Blue Is Beautiful as well as the upcoming documentary on Washington, D.C. punk, Punk The Capital). Not only is "Devitalize" one of Minimum Rock & Roll's catchiest songs, it sums up the iconoclastic chaos of Chain And The Gang's rebel-rock rabblerousing.
Minimum Rock & Roll was mixed by Fugazi's Brendan Canty and will be released May 6 via Svenonius' own label, Radical Elite (distributed through Dischord Records).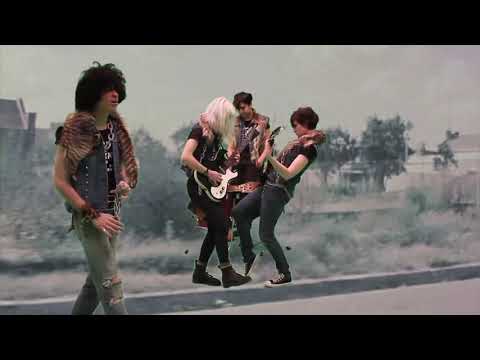 Source
Submit your Newswire tips here.