We're getting increasingly excited for the April 7 release of Nacho Vigalondo's new movie Colossal, which stars Anne Hathaway as an alcoholic who finds that she can control a giant, rampaging kaiju with her mind. (You can read our Fantastic Fest write-up the film right here.) Now, Vigalondo—whose past credits include experimental weirdness like Timecrimes and Open Windows—has some tips for all the drinkers out there whose inebriation doesn't give them city-smashing powers.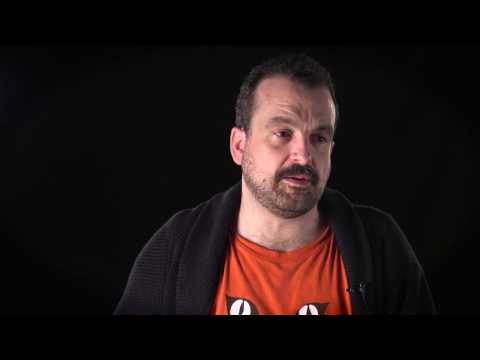 The advice itself is pretty basic—essentially, don't flirt with people while you're drinking, because it'll never end well—but the fun comes from Vigalondo's joking annoyance with the whole premise. "I don't see Christopher Nolan making these things in order to promote Interstellar," he grouses, before drowning his sorrows in an entire pitcher of Bloody Marys. (The moral of the story, apparently, being write what you know.)
Submit your Great Job, Internet tips here.