The Chris Gethard Show won't be appearing on Comedy Central anytime soon. The network declined to pick up the show after ordering a pilot late last year. Gethard wrote a lengthy post about the whole thing on the show's Tumblr, saying, unsurprisingly, that the move is "a huge bummer." Gethard says he was "pretty convinced for a moment there that it might actually happen," but that he's still "extremely grateful to Comedy Central" for taking a chance on the weird, cable access-style show in the first place. In fact, Gethard says he actually gets what the network was saying when it told him, "We don't think this has a place," with Gethard saying Comedy Central "might just be a little too well lit for TCGS."
For what it's worth, Gethard says he plans to shop the pilot around to other outlets, and that a number of other networks have already contacted him about the show. The pilot was produced by Adam McKay, Will Ferrell, and Funny Or Die, along with Zach Galifianakis and Brillstein Entertainment.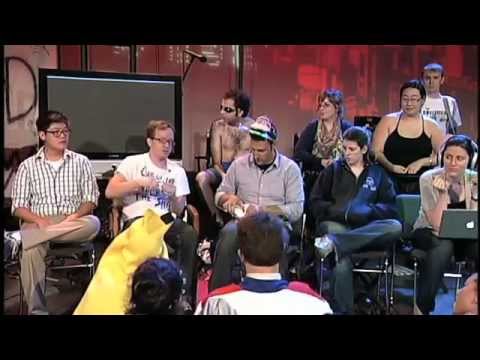 Source
Submit your Newswire tips here.