Conan O'Brien's haircut and salary apparently aren't the only things retro about the man: According to Exclaim News, the ousted Tonight Show host stopped by Jack White's Third Man Records in Nashville Wednesday to jam some sweet oldies (and not-so-oldies) with The White Stripes frontman, including covers of The Stray Cats' "Rock This Town," Willie Nelson's "On The Road Again," Radiohead's "Creep," The Stripes' "Seven Nation Army," Eddie Cochran's "Twenty Flight Rock," and Ronnie Hawkins "Forty Days."
The kicker, though, is O'Brien's vague yet seemingly earnest onstage announcement that he'll soon be immortalizing the performance on vinyl. Cameras at the show were strictly forbidden, but below is a clip of a guitar-strapped Conan taking the stage, saying, "Tonight I'm pressing a vinyl recording. I'm going back in time. Next week I'll be in vaudeville"—that is, after White jumps up and introduces Conan as "a rockabilly legend in the making." Like we said, totally retro.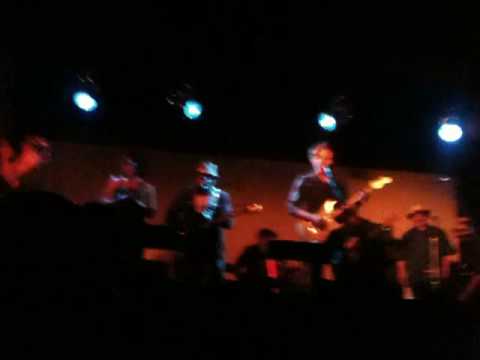 Source
Submit your Newswire tips here.