Despite her insistence in the 2007 diary collection Dirty Blonde that she would never write a book, Courtney Love has gone and written a damn book. Love says her memoir is due out this December, just in time for the holidays, and that it's being published by HarperCollins, a company that apparently has very patient editors. Unfortunately for anyone who might actually be interested in reading it, Love says that, while there are "some salacious things about" her in the book, "there's certainly no kissy-telly," because she doesn't do that. Lest you cancel that Amazon pre-order now, though, Love told Billboard that while "you'd think I was the Virgin Mary from this book so far... that doesn't mean there's not juicy parts in it. It's just juicy parts about ME, not other people." (i.e., stories about her doing drugs, but not about doing drugs with Kurt Cobain; stories about her having sex, but not about having sex with Kurt Cobain, etc.)
Love's also working on a new solo album, tentatively titled Died Blonde, that's due out in 2014. She told Billboard she's recorded eight songs so far and will release the album's first two songs, "California" and "Wedding Day," right around when the book is released.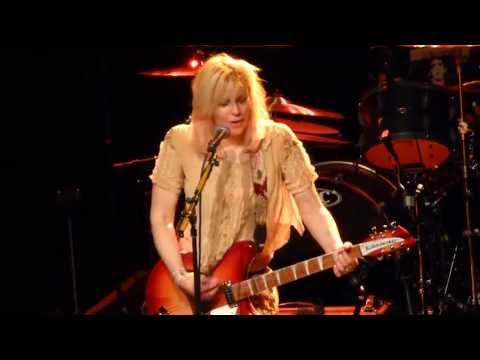 Source
Submit your Newswire tips here.