Culture Club, the '80s hitmakers behind "Karma Chameleon," "Do You Really Want To Hurt Me," and lots more, have announced a string of U.S. concerts, in addition to a new album. The original lineup, which hasn't played together in 14 years, will do a short run of theater dates, presumably to test the waters with the concert-going public. In the years post-Culture Club, singer Boy George has been in the news for non-musical reasons, having publicly battled heroin addiction and ended up in jail (for false imprisonment) in 2009. Culture Club will appear this Thursday on Late Night With Seth Meyers. They've already spent some time in the studio with producer Youth, working on album that's due for release next year. Below, tour dates. Below that, tumbling for ya.
11/15 – Agua Caliente Casino Resort Spa – Rancho Mirage, CA
11/17 – Fox Theater – Oakland, CA
11/19 – Shrine Auditorium – Los Angeles, CA
11/22 – The Pearl – Las Vegas, NV
11/25 – Beacon Theatre – New York, NY
11/28 – Etess Arena – Atlantic City, NJ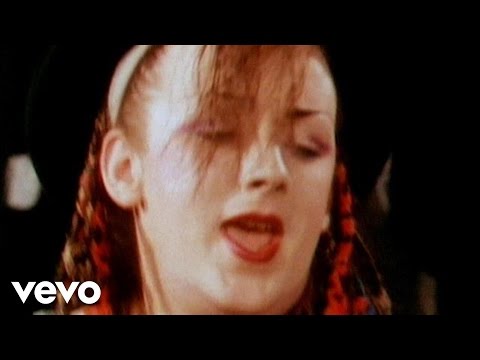 Submit your Newswire tips here.