Valentine's Day 2013 just got a little weirder: A$AP Rocky and Danny Brown are now booked, along with Russell Brand, to sit down and talk to Kathy Griffin on next Thursday's episode of her Bravo chat show. The four will sit as a panel to discuss modern pop cultural issues, like what's happening on Teen Mom and whether or not so-and-so should have worn that to the Grammys.
The match-up might seem weird—and it is, for sure—but it comes from kind of a pure place. Last summer, during an interview with Noisey, both A$AP and Brown said they'd sleep with Griffin—though A$AP did, at one point, admit he thought she was "the lady from Family Guy." Griffin responded that she was flattered and that she would gladly "pull a train" (ugh) on the duo. Fans will have to wait until next Thursday to see if that happens, but with the additional machismo and greasy animal magnetism that Brand brings to the situation, how could it not?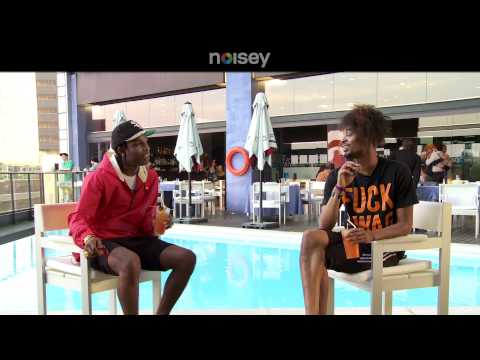 Source
Submit your Newswire tips here.