Das Racist, the hip-hop duo arguably best known for its song "Combination Pizza Hut And Taco Bell," has broken up. News of the group's disbanding came not via press release, but from member Heems (a.k.a. Himanshu Suri) who announced from the stage last night in Munich, "Das Racist is breaking up and we're not a band anymore." The split was apparently a long time coming, as member Kool A.D. also tweeted last night that he'd actually quit two months ago, but was asked by the group's manager to keep it quiet.
Das Racist's only full-length record, Relax, came out in 2011. In between touring quite a bit this year, both Heems and Kool A.D. released two solo mixtapes apiece. And in November—after Kool A.D. had apparently already quit the group—Heems told Rolling Stone that the duo had finished "four or five joints" for the group's next record, saying, "It should be done by the end of the year." He also said that the duo was shooting a pilot for a Das Racist TV show, though obviously the status of those projects is up in the air now.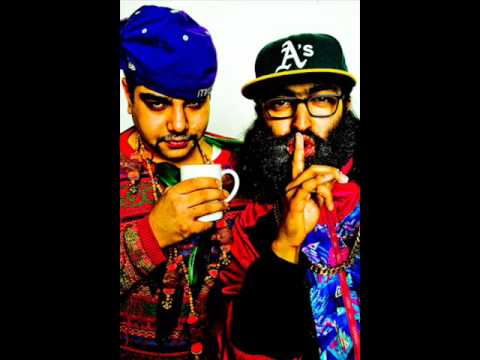 Source
Submit your Newswire tips here.