Dave Chappelle symbolically acted out his recent career when he stopped a Miami set after a single joke to spend the next 45 minutes complaining, checking his text messages, and generally refusing to do anything for an audience just happy to see him. Part of that post-Chappelle's Show retreat from the public eye has included staying away from the press, a streak he finally broke earlier today when he turned up on San Francisco's WiLD 94.9 for his first interview in five years. Sadly, it was not the penetrating glimpse inside Chappelle's mind you might expect from a morning drive-time radio show, but the hosts did manage to get him to open up about what happened in Miami with little resistance.
In Chappelle's words, as soon as he came out on stage that night, "the YouTube extravaganza began," and he was immediately greeted with heckles—mostly from the Seminole Indians in the front row—that Chappelle believes were intended to provoke a "reverse Kramer" by getting him to go off on an offensive, Michael Richards-like rant. "At a certain point," Chappelle says, "You can't possibly expect me to [continue]"—which, fair enough, even though that may as well be Chappelle's motto since about 2006. Anyway, you can watch the whole interview below where, while Chappelle mostly plays it straight, you will get jokes about the respective sizes of Alicia Keys' ass and Cee Lo's arms from the WiLD morning zoo crew, who are, in fact, actually trying to entertain people as opposed to doing a spot-on parody of obnoxious radio hosts. [via EW]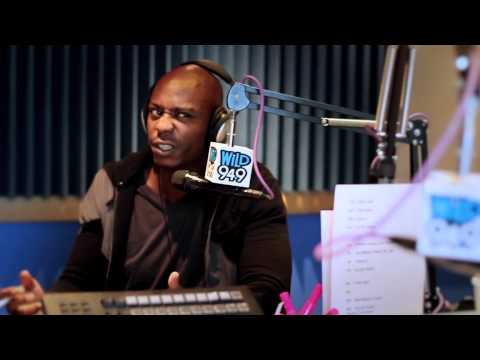 Source
Submit your Newswire tips here.