Aimee Mann, David Wain, and Dave Foley have teamed up for a funny new video for charity. "I'm Cured" depicts Mann as a puffy-headed version of the common cold who's struck down with heartache and loss after Wain's character, a scientists, finds a cure for her existence and wins a "major science award." It's cute, weird, and funny, but that's to be expected when you deal with anything made by Wain and Mann.
"I'm Cured" is available for digital download now, both as a single song and as a music video. This July, the song will be available as part of an album, 2776: A Millennium Of American Asskickery.
Proceeds from the sale of the track go to OneKid OneWorld, an international organization that uses micro-loans to try and make a difference in the lives of impoverished children. The project was helped along by Rob Kutner and the Levinson brothers, and was a co-production with My Damn Channel.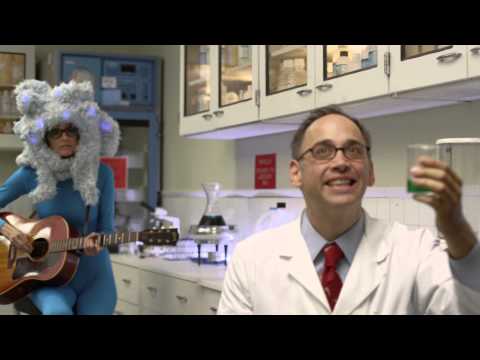 Source
Submit your Great Job, Internet tips here.