The Decemberists have revealed a very on-brand side project: An album of folk songs recorded in collaboration with singer Olivia Chaney under the name Offa Rex. In announcing the new endeavor, Meloy praised Chaney's talent: "We invited her to open a bunch of Decemberists shows in 2015 and afterward I made a pitch to her: let us be the Albion Dance Band to your Shirley Collins," he says, for those among you that get the reference. "Let's start a band. Let's make a record of old folk songs that will be as much about rediscovering ancient songs as it is an homage to that incredible era of British music, the '60s and '70s folk revival."
The first track released is an interpretation of the folk tune "The Queen Of Hearts"—also once covered by Joan Baez—infused with the indie rock sensibilities you can expect from Meloy and his cohorts. It also happens to be perfect listening for your latest Ren Faire trip.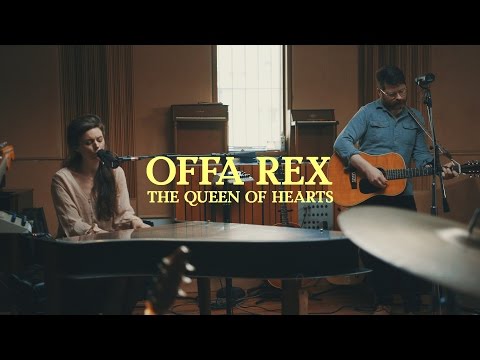 Offa Rex is doing a small tour, and will also make appearances during The Decemberists' dates.
Offa Rex Tour
07/23—Aladdin Theater—Portland, OR
07/26—The Town Hall—New York, NY
07/28—XPoNential Festival—Philadelphia, PA
07/29—Newport Folk Festival—Newport, RI
08/12—Travelers' Rest—Missoula, MT
The Decemberists Tour With Olivia Chaney
08/8—The Orpheum—Vancouver, BC
08/9—MacEwan Hall—Calgary, AB
08/12-13—Travelers' Rest—Missoula, MT
08/15—Red Butte Garden Amphitheatre—Salt Lake City, UT
08/17—Fox Theater—Oakland, CA
08/19—Britt Pavilion—Jacksonville, OR
Submit your Newswire tips here.