New Jersey's Man Overboard has been an unapologetic pop punk act since its inception about six years ago. The Blink-182 inspired band released its latest record, Heart Attack, last year on Rise Records, and just finished up a tour with All Time Low and Handguns. The band's not taking much time off, though, as it heads out on the road with Transit, Forever Came Calling, and Knuckle Puck May 20. Tour dates for that run are below, but A.V. Club readers and various global pop punk fanatics can check out the band's new video for "Wide Awake" below. The track's more of a ballad than a rager, but it's still pretty emotive and epic all the same.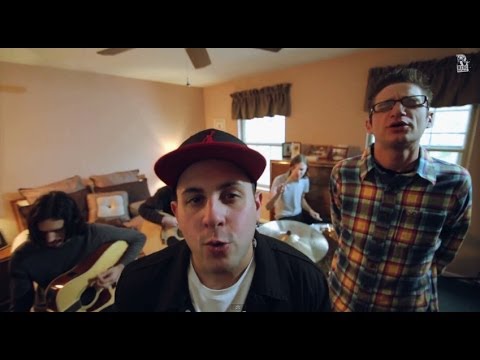 Source
Man Overboard tour 2014
May 20—La Sala Rosa—Montreal, Quebec
May 21—Virgin Mod Mob Club—Toronto, Ontario
May 22—The Altar Bar—Pittsburgh, Pennsylvania
May 23—Beachland Ballroom—Cleveland, Ohio
May 24—Bled Fest—Howell, Michigan
May 25—Reggie's Rock Club—Chicago, Illinois
May 26—The Garage—Burnsville, Minnesota
May 29—Tom Lee Music Hall—Vancouver, British Columbia
May 30—Chop Suey—Seattle, Washington
May 31—Branx—Portland, Oregon
June 3—Oakland Metro—Oakland, California
June 4—Catalyst Atrium—Santa Cruz, California
June 5—The Roxy—Hollywood, California
June 6—Soma—San Diego, California
June 7—Eagle Aerie Hal—Henderson, Nevada
June 9—Red 7—Austin, Texas
June 10—Walter's—Houston, Texas
June 11—Trees—Dallas, Texas
June 13—The End—Nashville, Tennessee
June 14—The Masquerade—Atlanta, Georgia
June 15—Backbooth—Orlando, Florida
June 16—The Talent Farm—Pembroke Pines, Florida
June 18—Empire—Springfield, Virginia
June 19—The Sinclair—Cambridge, Massachusetts
June 20—Irving Plaza—New York, New York
June 21—Theatre Of Living Arts—Philadelphia, Pennsylvania
Submit your Newswire tips here.