Finally, here's a news story with equal appeal to Harry Potter fans, people who dislike Harry Potter but love successful marketing, and people who just enjoy seeing a bunch of numbers strung together with hyperbolic qualifiers. Deadline reports that Harry Potter And The Deathly Hallows Part 2 is already breaking records well before its release, including: debuting on over 11,000 screens in 4,375 theaters in North America alone, making it the widest Harry Potter release of all time; playing on 4,250 3-D screens, 274 IMAX screens, 120 Premium Large Format screens, and 270 drive-ins, all of which are industry records; and selling out in more than 5,000 showtimes to make it Fandango's top ticket-seller of the year, and the all-time No. 2 behind Twilight: New Moon. So today is a day of victory for all scrappy little movies based on worldwide phenomenon book series with only yearlong global multimillion-dollar publicity campaigns behind them. Maybe grab a nurse and kiss her?
And if you're still not convinced that the end of Harry Potter is a super mega big deal, allow ever-reliable Taiwanese news animators NMA to lay it all out for you: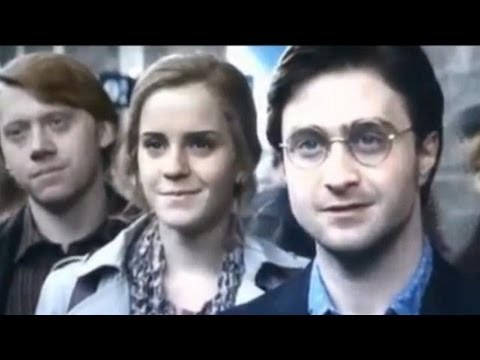 Source
Submit your Newswire tips here.