Natural Child might not be big yet, but it's bubbling under. The Nashville band has been on the road with Black Lips, released its latest record, Dancin' With Wolves, on Burger, and has been hailed by Spin, Noisey, and The A.V. Club's old pal Steven Hyden at Grantland, who likened Wolves to a "Flying Burrito Brothers record with the production of Goats Head Soup." Below, A.V. Club readers can trip out on the video for "Firewater Liquor," one of the group's newest cuts. The group's tour dates are also below, should the clip really get anyone's ticket-buying fingers going.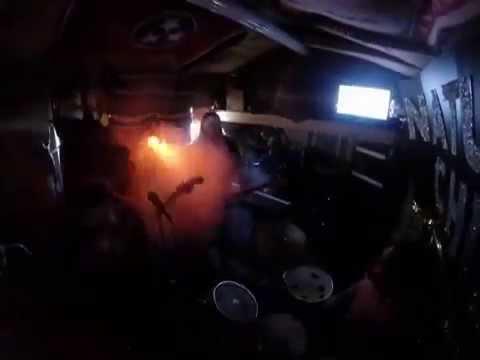 Natural Child tour 2014

July 18—Brick + Mortar—San Francisco, California
July 19—Satellite—Los Angeles, California
July 20—Soda Bar—San Diego, California
July 21—Yucca Taproom—Tempe, Arizona
July 23—Hotel Vegas—Austin, Texas
July 24—Walter's Downtown—Houston, Texas
July 25—Siberia—New Orleans, Louisiana
July 26—Martin's—Jackson, Mississippi
Aug. 7—Mercy Lounge—Nashville, Tennessee
Aug. 8—Mothlight—Asheville, North Carolina
Aug. 9—God Save The Queen City Festival—Charlotte, North Carolina
Sept. 3—Rock Sound—Barcelona, Spain
Sept. 4—El Sol—Madrid, Spain
Sept. 5—iKultur Festival—San Sebastian, Spain
Sept. 6—La Mecanique Ondulatoire—Paris, France
Sept. 7—Guilty Boat Party—Venice, Italy
Sept. 9—Goldhorn—Leipzig, Germany
Sept. 10—Auster Club—Berlin, Germany
Sept. 11—Madame Moustache—Brussels, Belgium
Sept. 12—Ekko—Utrecht, Netherlands
Sept. 13—Take Root Festival—Groningen, Netherlands
Sept. 14—Rotown—Rotterdam, Netherlands
Sept. 15—Tolshuistuin—Amsterdam, Netherlands
Sept. 16—Korova—Liverpool, United Kingdom
Sept. 17—No Mean City Festival—Glasgow, United Kingdom
Sept. 18—Brudenell Social Club—Leeds, United Kingdom
Sept. 19–Shacklewell Arms—London, United Kingdom
Sept. 20—Koele Koele Festival—Zwolle, Netherlands
Sept. 21—Incubate Festival—Tilburg, Netherlands
Sept. 23—Trix—Antwerp, Netherlands
Sept. 24—Hafenklang—Hamburg, Germany
Sept. 25—Loppen—Copenhagen, Denmark
Nov. 3—Georgia Theatre—Athens, Georgia
Nov. 4—Terminal West—Atlanta, Georgia
Nov. 6—The Hi-Tone—Memphis, Tennessee
Nov. 7—City Tavern—Dallas, Texas
Nov. 8—Fun Fun Fun Nights—Austin, Texas
Submit your Newswire tips here.