Sure, we met Ice Cube as a "crazy motherfucker" in OG gangsta-rappers N.W.A. who released a solo debut called AmeriKKKa's Most Wanted, but these days the erstwhile O'Shea Jackson—to quote The Roots' ?uestlove—is entering "Bill Cosby territory." The latest proof: Allhiphop.com reports Cube will executive produce (and occasionally guest star in) at TV adaptation of his film series Are We There Yet? for TBS. "We are dedicated to creating a new template for family comedy," Cube said in a statement. Remember when he was the wrong nigga to fuck wit?
The show is scheduled to begin a 10-episode run in June 2010, with TBS retaining an option for 90 more. Cube hasn't had much luck in this department: Barbershop: The Series and an animated version of Friday had short lives. But Are We There Yet? will have a little more going for it, as it's borrowing from a more successful (though canceled) show, Everybody Hates Chris: writer Ali LeRoi and actor Terry Crew, who will take on Cube's role from the films.
Here's Ice Cube during less family-friendly days: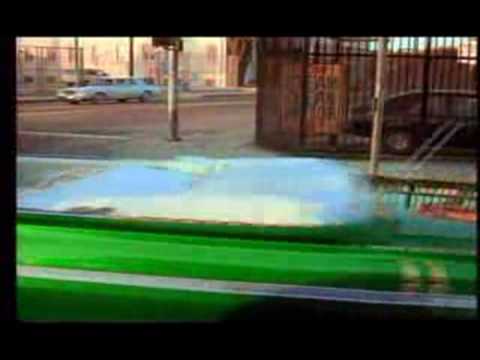 Source
Submit your Newswire tips here.