Proving that the world is running out of content to produce, there now exists a video game that allows players to experience life as a Roomba. In Stolidus Simulations' Robot Vacuum Simulator 2013 (which is seriously a sequel to Robot Vacuum Simulator 2012), the objective is to go on a "journey through an apartment cleaning up the dust of man." There's even an option to suck up dust bunnies with friends. To further the excitement, it's all set to a super smooth jazz soundtrack. Fingers crossed that the 2014 version will allow users to play as DJ Roomba, cleaning up after one of Entertainment 720's swank bashes, trying not to get killed by Jerry.
Download the game for free here. It gives Desert Bus a run for its money as one of the worst video game ideas of all time.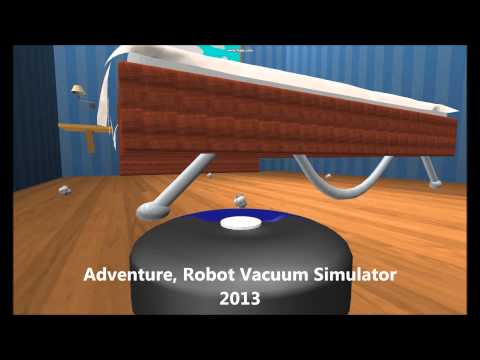 Source
[via The Verge]
Submit your Great Job, Internet tips here.