After years of rumors, it looks like the beloved rock band Faces has decided to reunite. Time to rejoice? Sure! So long as you don't mind a few unfamiliar, well, faces, with your Faces. Reuters reports that part of the lineup responsible for such classic-rock staples as "Ooh La La" and "Stay With Me" will play at West Sussex's Vintage At Greenwood Festival and possibly tour the world following that appearance. But without the late Ronnie Lane (of course) or Rod Stewart.
Who's filling in? Sex Pistols' Glenn Matlock on bass and Simply Red's Mick Hucknall on vocals. That leaves only Ian McLagan, Ron Wood, and Kenney Jones from the classic lineup. There's not a slouch among them but the whole frankenband feels a bit too much like The New Cars, that ill-fated outfit that found Todd Rundgren stepping in for Ric Ocasek and prompted a nation of rock fans to yawn. Hucknall sat in with the band last year, so if you're hungry for a camera-phone preview, here you go.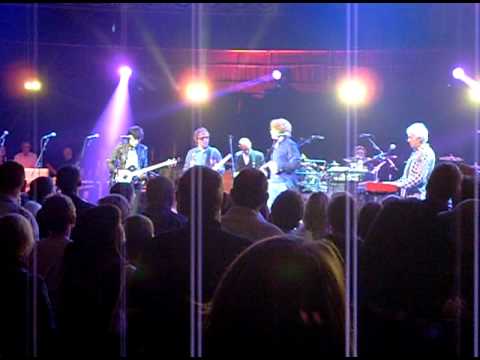 Source
Submit your Newswire tips here.