Hip-hop and hug-dispensing collective Odd Future made an unexpected deviation from its usual convention of dispensing hugs, leaving a fan at its Dec. 8 San Antonio show to consider suing the group. As you can (sort of) see from the video below, 17-year-old Chassan Rasagi jumped up during one of the many Odd Future songs about the awesomeness of hugs, only to incite a violent melee in which he was tossed like "a human ping pong ball" between audience and stage, allegedly leaving him with lacerations, scratches, and burns. Ragasi also claims he later suffered two seizures. Some in attendance report that it was actually Ragasi who threw the first punch that sparked the entire incident; others may point to Odd Future's growing history of violent confrontations with its audience as evidence that hugs were never on the table.
For its part, representatives for Odd Future have presented to Pitchfork screenshots of several (now-deleted) tweets from Ragasi's Twitter account in which he seems to acknowledge throwing the first punch, brags about the paycheck he'll receive from suing them, and announces that he's launching his own clothing line. Hopefully this incident won't discourage fans at future shows from rushing the stage. That's where the hugs are.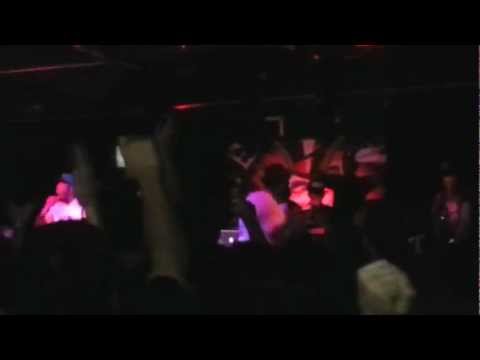 Source
Submit your Newswire tips here.