Believing there may be some overlap between Firefly fans and people who spend a lot of time on the Internet, Fox Digital Entertainment announced Firefly Online at last year's Comic-Con, promising "a multi-user, social online role-playing game" that would debut sometime in 2014. And true to its word, sort of, at this year's Comic-Con, it delivered the first gameplay trailer, promising all of the scenes of Firefly fans gushing about things, Papyrus fonts, and spaceship interior design that you've come to love about the franchise. There's also a cameo at the end you might want to stick around for.
Also of note is that the entire Firefly cast has been confirmed to reprise their roles, for the first time since they all gathered around Joss Whedon's table at Chili's to act out his doodle. Alan Tudyk will also reportedly assume "multiple roles," no doubt playing the odds here, while Michael Fairman is returning as the crime lord Adelai Niska. Presumably, players will bump into these characters as they captain their own ships, undertaking missions and interacting with their fellow captains, and—if this trailer is any indication—spending a significant amount of time in their bunks, hanging posters and stuff. You can also lay out some pretty nice rugs.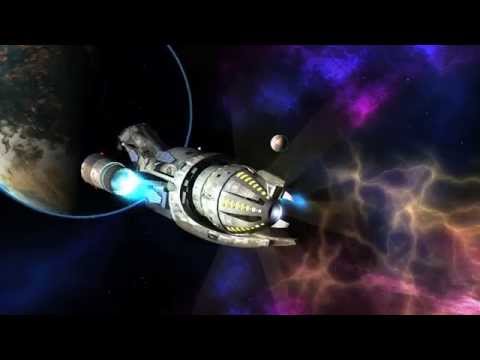 Firefly Online is still marked as coming "soon" from QMx Interactive, makers of the equally fervent cult franchise Dairy Queen Tycoon. You can learn more about it at the official website—or you could, were the servers for this yet-to-debut game, which is meant to accommodate "millions" of players, not already overwhelmed just from this announcement. (But that's probably not a bad sign, right?)

Submit your Newswire tips here.