A U.S. District Judge has ordered Fishbone to pay $1.4 million to a woman who was injured by the lead singer's stage-diving antics. New Jersey pharmaceutical company manager Kimberly Myers broke her skull and collarbone when Angelo "Dr. Madd Vibe" Moore, Fishbone's frontman, fell on her at a 2010 show in Philadelphia. The judge ordered Moore personally to pay Myers $250,000 in punitive damages, and Fishbone, the band—which is mostly just Moore and bassist John Norwood Fisher at this point—to pay an additional $1.1 million in compensatory damages. Hopefully the group's been saving up those "Jamaican Ska" royalty checks.
This is actually the second time Moore's been sued over his stage diving. According to ABC News, Moore didn't really help his case against Myers on the stand, saying that he doesn't warn the crowd before he jumps because "people want to be on the edge when they go to a Fishbone show." He also admitted that ambulances are called to Fishbone shows every few months. To her credit, Myers said she didn't know when she went to the concert that she was going to see Fishbone.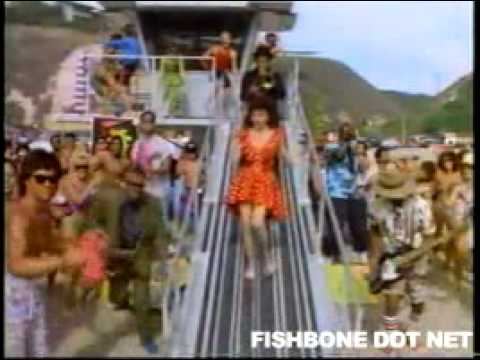 Source
Submit your Newswire tips here.