Fred Savage, who's established himself as a veteran comedic director over the past 15 years despite your still thinking of him as Kevin Arnold, is adding another directing credit to a long list of them—55 and counting—this year: He's executive producing and directing IFC's upcoming Garfunkel And Oates series starring Riki Lindhome and Kate Micucci.
Production on the show, which will debut in late summer, began on Wednesday; Savage will direct all eight of the half-hour episodes. Garfunkel And Oates is inspired by Lindhome and Micucci's comedic musical duo of the same name, and the series follows the pair through "humorous misadventures" in which they rely on each other "and a few clever songs," say the press materials. One of those misadventures may or may not involve accidental masturbation.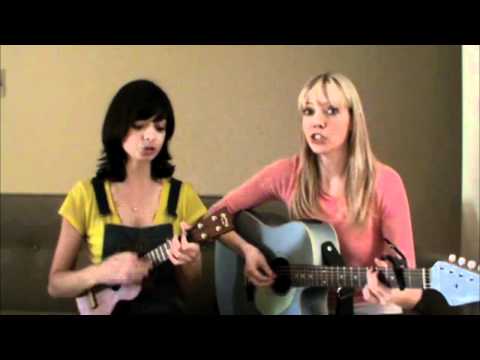 Source
Submit your Newswire tips here.