Saturday, May 7, marks the 10th annual Free Comic Book Day, and Marvel, DC, and other imprints have now offered previews of what they'll be giving away. Marvel's entries will be a special team-up between Captain America and Thor (presumably as a nod to their movies) called Captain America/Thor: The Mighty Fighting Avengers, as well as an issue of Amazing Spider-Man. Also dabbling in advance buzz and cross-promotion, DC will release a Green Lantern Special Edition comic—as well as a Young Justice/Batman: The Brave And The Bold match-up for younger readers—while IDW will help plug the upcoming Fox TV series Locke And Key with a special issue.
Free Comic Book Day also sees all-new adventures for both Inspector Gadget and The Tick, who each get their own 32-page one-offs, while Dark Horse will release special issues of Avatar: The Last Airbender and Star Wars: The Clone Wars, and Image debuts the Super Dinosaur: Origin Special penned by The Walking Dead's Robert Kirkman. But perhaps the most intriguing selection of all (despite the fact that it comes from the shady Bluewater Productions) is The Misadventures Of Adam West, where the "legendary star of the small and silver screen… has his career youth-enized in this hip-whimsical, trans-dimensional epic of an adventure" that's sparked by a mysterious red amulet, and somehow leads to Adam West saving the entire universe. Check out previews of these titles and more, as well as a list of participating stores, at the official website.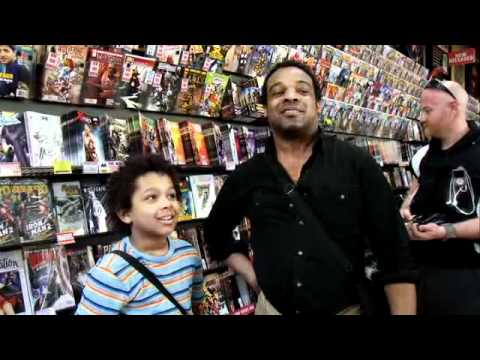 Source
Submit your Newswire tips here.