In 2003, Fugazi, Washington D.C.'s beloved post-hardcore institution, went on hiatus, and though it's not so much as hinted at any sort of reunion, the band has since worked to document its time together in the most exhaustive of ways. In 2011, Dischord—the label headed up by Fugazi's Ian MacKaye—launched the Fugazi Live Series, a digital archive of every show Fugazi ever played with downloadable audio for $5, the band's preferred price point. With the first batch of uploads to the Live Series due to be completed this winter, Dischord is readying to dole out one more rarity for fans: the release of Fugazi's first demo, recorded in 1988.
The recordings that make up First Demo are culled from a session that took place during the band's infancy, when Fugazi took to Inner Ear Studios after a mere 10 shows together. That session spawned 11 songs, with only 10 released on a cassette tapes distributed at the band's early shows—and "In Defense Of Humans" the only one to ever receive an official release, on Dischord Records' 1989 compilation State Of The Union. Most noteworthy is that First Demo will see the release of "Turn Off Your Guns," a long-lost Fugazi song that's never been released in any fashion, making this a "new" Fugazi tune, for people who stretch that definition to its breaking point.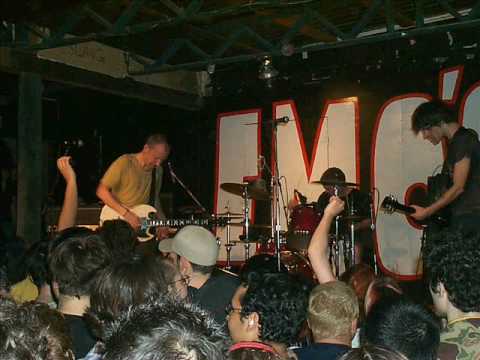 Submit your Newswire tips here.