fun., the band with the stupidly punctuated name everyone but Lena Dunham loves to hate, is going on a massive summer tour. The "Most Nights" tour—named because the band's platinum record is called Some Nights (get it?)—kicks off July 6 in Toronto and features opening act Tegan And Sara, who just put out their own pretty good record, Heartthrob. Tickets go on sale to the band's fans Feb. 6 and to the general public Friday, Feb. 15. A full list of dates is below.
A portion of ticket sales will benefit The Ally Coalition, a charity fun. created with designer (and member Jack Antonoff's sibling) Rachel Antonoff. The group encourages the music, fashion, and entertainment communities to take political action in support of LGBTQ issues.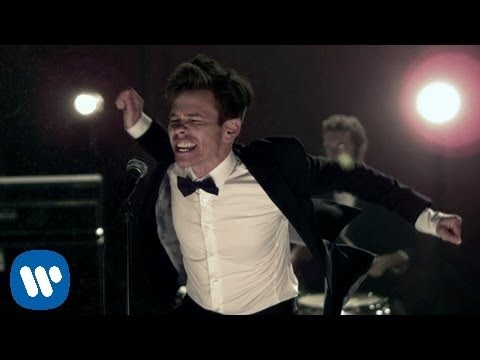 Source
July 6—Downsview Park—Toronto, Ontario
July 9—Jacobs Pavilion—Cleveland, Ohio
July 13—CMAC—Rochester, New York
July 14—Lifestyle Pavilion—Columbus, Ohio
July 16—Meadow Brook—Detroit, Michigan
July 18—Stage AE—Pittsburgh, Pennsylvania
July 19—The Mann Center—Philadelphia, Pennsylvania
July 20—Merriweather Post Pavilion—Columbia, Maryland
July 22—Hudson River Park—New York, New York
Aug. 22—Red Rocks Amphitheater—Denver, Colorado
Aug. 23—Salt Air Outside—Salt Lake City, Utah
Aug. 27—Lake Tahoe Harvey's Outdoor Arena—Lake Tahoe, Nevada
Aug. 28—Idaho Botanical Garden—Boise, Idaho
Aug. 29—Edgefield—Portland, Oregon
Sep. 4—The Greek Theatre—Los Angeles, California
Sep. 6—The Greek Theatre—Berkeley, California
Sep. 7—Santa Barbara Bowl—Santa Barbara, California
Sep. 10—Comerica Theatre—Phoenix, Arizona
Sep. 12—Gexa Energy Pavilion—Dallas, Texas
Sep. 16—Tuscaloosa Amphitheater—Tuscaloosa, Alabama
Sep. 18—Mizner Park Amphitheater—Boca Raton, Florida
Sep. 19—UCF Arena—Orlando, Florida
Sep. 22—The Woods At Fontanel—Whites Creek, Tennessee
Sep. 24—Family Circle Cup Stadium—Charleston, South Carolina
Sep. 25—Red Hat Amphitheater—Raleigh, North Carolina
Sep. 26—Telos Wireless Pavilion—Charlottesville, Virginia
Submit your Newswire tips here.