Estonian punk band Winny Puhh has been around for about 20 years now, but 2013 is set to be its breakout year now that an absolutely mindbending video of the group is making the rounds online. The clip comes Eesti Laul 2013, or the televised semifinals for the Estonian slot in the Eurovision Song Contest. The group, clad as what appears to be a group of wrestling werewolves, knocks out its song "Meiecundimees üks Korsakov läks eile Lätti" while wearing what's probably the Estonian version of headset mics—that is to say, actual microphones strapped to their heads—and, in the case of the two drummers, spinning on a vertical platform attached flush against the back wall. It's genuinely crazy. Watch below and be amazed.
Death And Taxes has a rundown of some of the group's other videos, a good portion of which are extremely NSFW.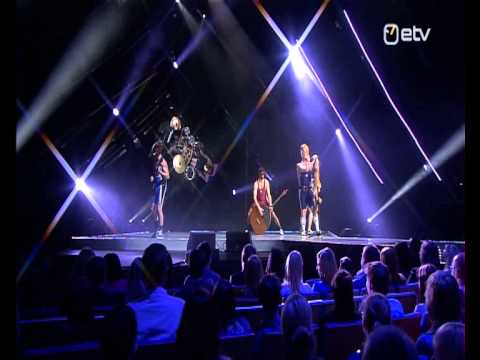 Source
Submit your Great Job, Internet tips here.