When North African band Tinariwen releases a new album, it's a big deal in the music world. The group's Emmaar is out today and, in celebration, The A.V. Club has the premiere of the new video for "Islegh Taghram Tifhamam," which loosely translates to "I've Heard That You're Educated And Know." The Antoine Carlier-directed clip does a great job at capturing the group's mesmerizing live performances, something that North American audiences will be able to experience soon enough. The group has announced a number of upcoming dates, all of which are listed below.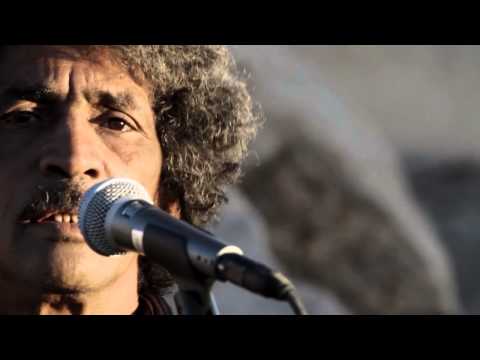 Source
Tinariwen tour 2014
March 13—SXSW—Austin, Texas
March 18—The High Watt—Nashville, Tennessee
March 19—Georgia Theatre—Athens, Georgia
March 20—Cat's Cradle—Carrboro, North Carolina
March 21—Prince Music Theater—Philadelphia, Pennsylvania
March 22—Sixth & I Historic Synagogue—Washington, D.C.
March 23-24—Brooklyn Bowl—Brooklyn, New York
March 25—Paradise Rock Club—Boston, Massachusetts
March 26—The Ridgefield Playhouse—Ridgefield, Connecticut
March 27—Iron Horse Music Hall—Northampton, Massachusetts
March 28—Port City Music Hall—Portland, Maine
April 1—Warhol's Entrance Space—Pittsburgh, Pennsylvania
April 2—The Kent Stage—Kent, Ohio
April 4—Stuart's Opera House—Nelsonville, Ohio
April 5—City Winery—Chicago, Illinois
April 6—Cedar Cultural Center—Minneapolis, Minnesota
April 8—Majestic Theatre—Madison, Wisconsin
April 9—Old Rock House—St. Louis, Missouri
April 11—Bluebird Theatre—Denver, Colorado
April 12—The State Room—Salt Lake City, Utah
April 14—Illsley Ball Nordstrom Recital Hall—Seattle, Washington
April 15—Aladdin Theater—Portland, Oregon
April 17—The Belasco Theater—Los Angeles, California
April 18—The Center For The Arts—Grass Valley, California
April 19—The Nourse Theater—San Francisco, California
April 21—MIM Music Theater—Phoenix, Arizona
April 22—Taos Mesa Brewing—El Prado, New Mexico
April 24—House Of Blues—New Orleans, Louisiana
April 25-26—Festival International de Louisiane—Lafayette, Louisiana 
Submit your Newswire tips here.