Indicative of the way so many monsters have found themselves driven out by the angry mob that is rising property values, Bray Studios—the sprawling Berkshire country estate that was home and backdrop to so many classic Hammer Horror films—is facing demolition to make way for luxury housing. The iconic location has, since 1951, served as a production facility and location for numerous movies in need of an appropriately gothic setting, turning up in the background of films such as Dracula: Prince Of Darkness, Murder By Death, and The Rocky Horror Picture Show.
However, its foreboding, crumbling aura has become less movie atmosphere and more actual disrepair of late, as the estate slowly began to fall apart in the wake of Hammer selling it off in 1970. Bray—which also served as the base for TV productions like Doctor Who, Red Dwarf, and Space: 1999, housed model and miniature production for Alien, and even hosted band rehearsals from artists like Led Zeppelin and Amy Winehouse—has been falling apart for years, and not in a cool, horror-movie way.
Some of the blame for its current state has been placed on its owner, identified by The Daily Mail as agent Neville Hendricks, whom the protesters behind the Save Bray Studios petition accuse of letting the site be "deliberately run into the ground, in order to keep business out and declare the property unviable and unprofitable in order to push through planning permission." Those protesters say they have testimony from "eminent directors, producers, musicians and rock stars" whose applications to use Bray were rejected based on the false premise that it was already fully booked—all to keep Bray from being a functioning studio.
Among those joining their campaign are Rocky Horror writer/actor Richard O'Brien and director Terry Gilliam, who used Bray to film parts of The Imaginarium Of Doctor Parnassus. (One person not joining in, however, is Hammer's CEO Simon Oakes, who says that, while he'd love to see Bray saved, "I was there a couple of years ago and the facilities were pretty dilapidated, even then.") The protest has become even more fervent recently, as—with the luxury housing development plan approved last summer—the Save Bray Studios group now believes demolition is "imminent." Still, should the petition fall on deaf ears and these noble efforts be thwarted, perhaps Hammer Horror fans can take some small comfort in knowing these luxury home tenants will spend their tormented lives having the blood slowly sucked out of them by property taxes. [via Dread Central]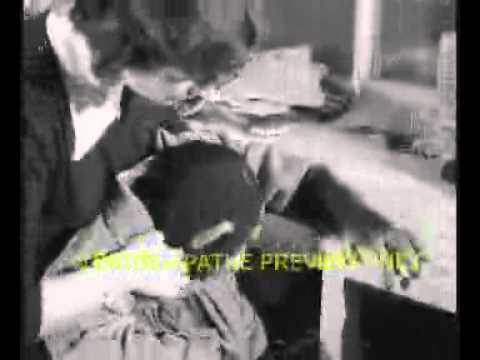 Source
Submit your Great Job, Internet tips here.