Photo: Jenavieve Belair
Grieves—not to be confused with Grimes—is a Seattle MC who released his latest LP, Winter & The Wolves, earlier this year on Rhymesayers. Sitting solidly somewhere between Macklemore and Slug, Grieves has been touring non-stop since the release of his first and biggest record for Rhymesayers, 2011's Together/Apart. Below, A.V. Club readers can check out the conscious stylings of the rapper courtesy of his new "Recluse" video, which expands on Winter & The Wolves' themes of survival, addiction, and heartbreak.
Grieves is on tour now. Dates are below.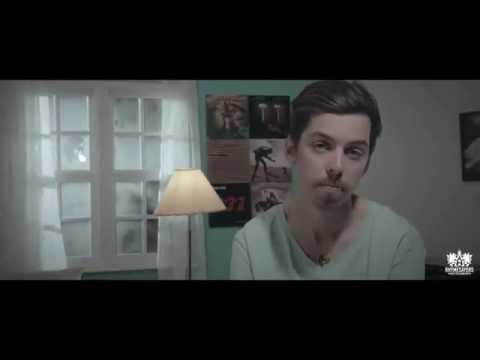 Grieves tour 2014
July 15—The Stache At The Intersection—Grand Rapids, Michigan
July 16—Magic Stick—Detroit, Michigan
July 17—Grog Shop—Cleveland Heights, Ohio
July 18—Waiting Room—Buffalo, New York
July 19—The Hard Luck—Toronto, Ontario
July 20—La Sala Rossa—Montreal, Quebec
July 22—Higher Ground—South Burlington, Vermont
July 23—Pearl Street Nightclub—Northampton, Massachusetts
July 24—Middle East—Cambridge, Massachusetts
July 25—Webster Hall—New York, New York
July 26—Union Transfer—Philadelphia, Pennsylvania
July 27—Rock & Roll Hotel—Washington, D.C.
July 28—Local 506—Chapel Hill, North Carolina
July 30—Masquerade—Atlanta, Georgia
July 31—Bottletree—Birmingham, Alabama
Aug. 1—One Eyed Jack's—New Orleans, Louisiana
Aug. 2—Fitzgerald's—Houston, Texas
Aug. 4—Warehouse 21—Santa Fe, New Mexico
Aug. 5—The Green Room—Flagstaff, Arizona
Aug. 6—The Backstage—Las Vegas, Nevada
Aug. 8—Whiskey Dicks Saloon—South Lake Tahoe, California
Aug. 9—WOW Hall—Eugene, Oregon
Oct. 2—Upstairs Cabaret—Victoria, British Columbia
Oct. 3—Fortune Sound Club—Vancouver, British Columbia
Oct. 5—Brixx—Edmonton, Alberta
Oct. 6—Republik—Calgary, Alberta
Oct. 7—Amigos Cantina—Saskatoon, Saskatchewan
Oct. 8—Union Sound Hall—Winnipeg, Manitoba
Oct. 10-11—First Avenue—Minneapolis, Minnesota
Oct. 12—High Noon Saloon—Madison, Wisconsin
Oct. 13—The High Dive—Champaign, Illinois
Oct. 14—Bourbon Theatre—Lincoln, Nebraska
Oct. 16—Aggie Theatre—Fort Collins, Colorado
Oct. 17—Fox Theatre—Boulder, Colorado
Oct. 18—Belly Up—Aspen, Colorado
Oct. 20—Pub Rock Live—Phoenix, Arizona
Oct. 21—Porters Pub—San Diego, California
Oct. 22—Velvet Jones—Santa Barbara, California
Oct. 23—SLO Brewing Company—San Luis Obispo, California
Oct. 24—The Catalyst Club—Santa Cruz, California
Submit your Newswire tips here