Quilt's new record, Held In Splendor, dropped last month on Mexican Summer. The pop rock record finds the Boston band actually spending time recording its material for the first time ever, and it shows. Tracks like "Mary Mountain" and "The Hollow" twinkle and shine, while "Tired & Buttered" is just a straight-up rock number. The A.V. Club is premiering the arty new video for "Tie Up The Tides," one of the album's sparser and catchier singles. Color-drenched and kind of weird, the clip is an apt representation of both the band itself and its work.
Held In Splendor is available now via the Mexican Summer website. All of Quilt's upcoming tour dates are below.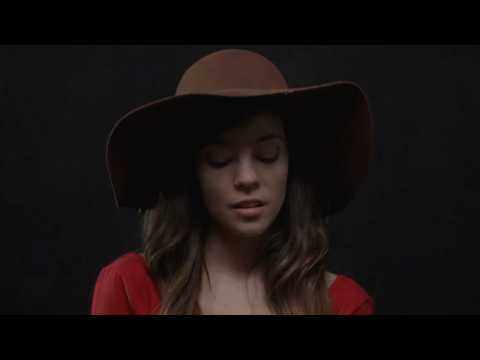 Source
Quilt tour 2014
Feb. 11—Media Club—Vancouver, British Columbia
Feb. 12—Mississippi Studios—Portland, Oregon
Feb. 14—Bottom Of The Hill—San Francisco, California
Feb. 15—The Satellite—Los Angeles, California
Feb. 16—Soda Bar—San Diego, California
Feb. 17—Last Exit Live—Phoenix, Arizona
Feb. 20—The Mohawk—Austin, Texas
Feb. 21—City Tavern—Dallas, Texas
Feb. 22—Fitzgerald's—Houston, Texas
Feb. 24—529—Atlanta, Georgia
Feb. 25—Local 506—Chapel Hill, North Carolina
Feb. 27—Boot & Saddle—Philadelphia, Pennsylvania
Feb. 28—Rough Trade—Brooklyn, New York
March 1—Great Scott—Allston, Massachusetts
March 2—Casa De Popolo—Montreal, Quebec
March 3—Drake Hotel—Toronto, Ontario
March 5—Stone Fox—Nashville, Tennessee
April 2—The Windmill—London, United Kingdom
April 7—El Lokal—Zurich, Switzerland
April 14—Berghain Kantine—Berlin, Germany
April 17—Charlatan—Ghent, Belgium
April 19—L'Espace B—Paris, France
May 2—Carson Creek Ranch—Austin, Texas
May 7—Subterranean—Chicago, Illinois
May 11—Showcase Lounge—South Burlington, Vermont 
Submit your Newswire tips here.