Death Vessel's new record, Island Intervals, hits stores today. An amalgam of frontman Joel Thibodeau's thin, reedy voice and the mystery of Iceland, where he made the record while hanging out and exploring with Sigur Ros' Jonsi Birgisson and producer Alex Somers, Island Intervals is a little bit unsettling, but in a lovely, romantic way.
The A.V. Club is premiering the new video for "Mercury Dime" below. According to Thibodeau, the weird little clip and song were inspired by the Winged Liberty Head dime, which was produced from 1916 to 1945. As Thibodeau explains, "Its initial release was plagued by confusion: the coin didn't work in vending machines or pay phones, and people thought that goddess Liberty, depicted on the obverse, was the male deity Mercury (hence the "Mercury Dime" nickname). The artist's model was likely the wife of a famous poet. I once owned a Mercury Dime, but I gave it away to someone special." Watch the video below, send it to your own someone special, and then, if you're so inclined, order Island Intervals via the Sub Pop site.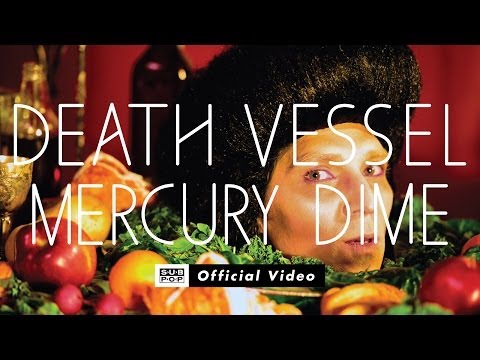 Source
Submit your Newswire tips here.