Packed with the essential mandolins and four-on-the-floor stomping that today's youth need to grow up healthy and strong (and Mumford), here's the theme song to Disney Channel's upcoming Boy Meets World sequel, Girl Meets World. Like all promotional efforts for the story of young Riley Matthews—daughter of Boy Meets World's alpha couple, Cory and Topanga—this one gives little hint about what Girl Meets World will actually be like. It does, however, make general references to "the world," which in this instance isn't just being encountered by and introduced to Riley, but rather taken on. Before a single frame of Girl Meets World has been broadcast, the show's protagonist already expresses more world-beating enthusiasm than her father ever did when he was but a mere boy meeting world.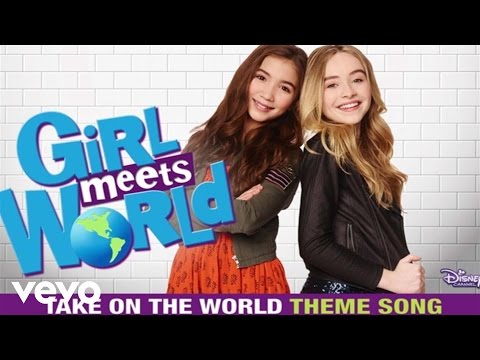 Source
The track was recorded by series leads Rowan Blanchard and Sabrina Carpenter, because the Disney Channel has populated its sitcoms with actors who can also carry a tune ever since Shia LaBeouf staged his infamous performance-art installment "I Am Not Taking Physical Endurance Tests Anymore" on the set of Even Stevens. To do not do so would be completely insane—and a total waste of the most profitable years in the lives of these budding Disney Entertainment Units.
Of course, in Boy Meets World's day, a sitcom had to make due with the musicians who happened to be drifting through town: If The Beach Boys were busy over on some other ABC series, then a show had to settle for three-fourths of The Monkees. Failing that, writers would have to invent a pop star, like a happy-go-lucky singer-songwriter who later transforms into Alanis Morissette's non-Union Philadelphian equivalent. (Though her songs really have more of a Hole vibe going on.) Why, back then, you'd be lucky if you got 30 seconds for a theme song, let alone three minutes! And lyrics! Ha! When Boy Meets World was on the air, sometimes a TV theme had to get by with singing little more than the title of the show. Kids today…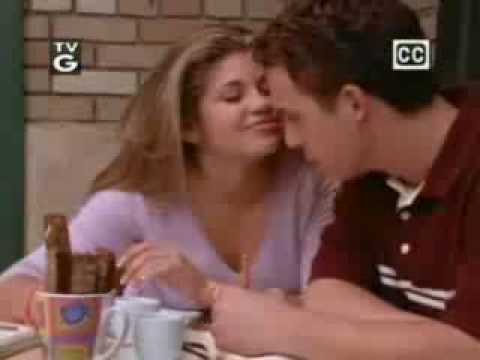 Source
Submit your Newswire tips here.