Green Day's Billie Joe Armstrong will rub metaphorical elbows with Dane Cook on Broadway early next year, joining the cast of sort-of-punk-rock musical American Idiot for a run of shows from Jan. 1 to Feb. 27. Armstrong briefly took over the role of St. Jimmy back in September, helping the show take in over $1 million in a single week. His return to the part is expected to help save Broadway from complete financial ruin once Spider-Man: Turn Off The Dark kills everyone in an aerial harness-related genocide.
Here's some footage of Armstrong during his September debut.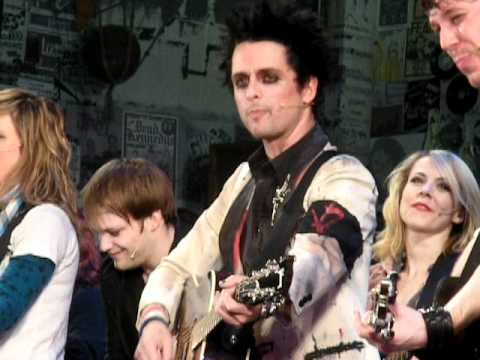 Source
Submit your Newswire tips here.