Come Nov. 2, Grouplove fans won't actually have to be at the band's concert to see it live. That night, YouTube will be streaming Grouplove's New York City show live from Terminal 5. The show is sold out, and show will be streaming in HD, so watching it online is the next best thing to being there. The festivities start at 9:15 p.m. Eastern Nov. 2 on The Bowery Presents' YouTube channel. For more information, check out the exclusive video made by the band below, which includes little puppets and loads of mirth.
For those who lack high speed Internet, why not see Grouplove live? The band is on tour now. Dates follow the video.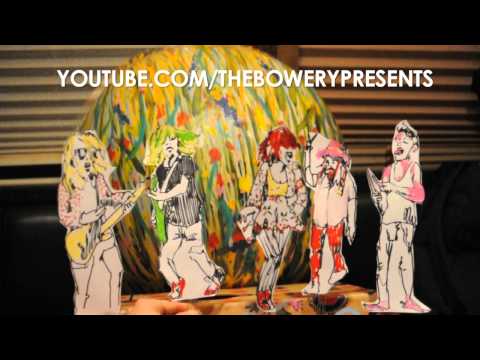 Source
Oct. 26—Altar Bar—Pittsburgh, Pennsylvania
Oct. 27—Water Street Music Hall—Rochester, New York
Oct. 29-30—9:30 Club—Washington, DC
Nov. 1—Electric Factory—Philadelphia, Pennsylvania
Nov. 2—Terminal 5—New York, New York
Nov. 3—Royale—Boston, Massachusetts
Nov. 5—Phoenix Concert Theatre—Toronto, Ontario
Nov. 6—Newport Music Hall—Columbus, Ohio
Nov. 8—Riviera Theatre—Chicago, Illinois
Nov. 10—First Avenue—Minneapolis, Minnesota
Nov. 11—The Blue Note—Columbia, Missouri
Nov. 13—Sunshine Theater—Albuquerque, New Mexico
Nov. 15—Crescent Ballroom—Phoenix, Arizona
Nov. 16—The Observatory—Santa Ana, California
Nov. 17—The Wiltern—Los Angeles, California
Nov. 19—Roseland Theater—Portland, Oregon
Nov. 24, 26, 28—Gibson Amphitheatre—Los Angeles, California (with No Doubt)
Dec. 1—Vinoy Park—Tampa, Florida
Dec. 2—Met Park—Jacksonville, Florida
Dec. 4—Key Arena—Seattle, Washington
Dec. 6—Crystal Ballroom—Portland, Oregon
Submit your Great Job, Internet tips here.