The Coathangers must be really good friends with Mastodon. The all-girl Atlanta trio enlisted the tattooed metal heads for their latest video, "Follow Me." While just making time to be in a music video is generous enough, the Mastodon bros also got all gussied up, lady style, for the clip, where they lip-sync to the group's sounds while flouncing around in lengthy wigs and kicky little dresses. Mastodon frontman Brent Hinds is particularly animated, wiggling around and deep throating the mic as the other faux-Hangers thrash around. It's not exactly the most flattering portrayal of an all-woman act, but it's pretty cute all the same. There's also a guy dressed up as a horse, just because.
The Coathangers' Suck My Shirt is out March 18 on Suicide Squeeze Records.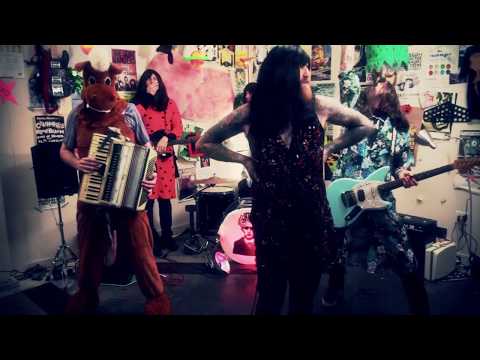 Source
Submit your Newswire tips here.