For the past decade Jeff Rosenstock has been synonymous with DIY culture. Before putting his long-running ska-punk hybrid Bomb The Music Industry! to bed, Rosenstock championed the free distribution of music though his label Quote Unquote Records, rarely producing any item that couldn't be had for free. With Bomb laid to rest last January, Rosenstock has pushed forward under his own name, and on March 3 he'll release his sophomore solo record, We Cool?, on Side One Dummy Records. The A.V. Club is premiering the video for the first song from We Cool?, a re-tooled version of "Nausea," a track that was previously released as a bonus track to 2013's "Summer" 7-inch. Pre-orders for We Cool? are now available on iTunes, as well as via Side One Dummy, where fans can also pick up such delightful merch items as the "Jeff Robenstock" robe, a teddy bear, and more.
Rosenstock will also be opening the upcoming Andrew Jackson Jihad tour presented by The A.V. Club, and following that run of shows he'll be doing some headlining dates with Chumped as they head back east.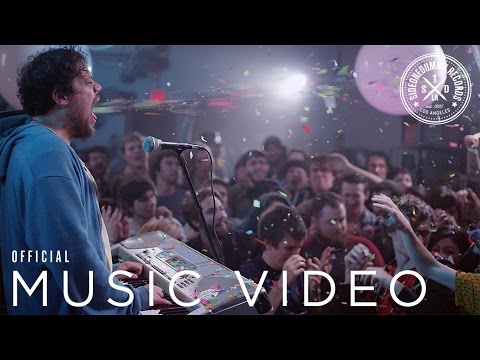 Andrew Jackson Jihad with The Smith Street Band, Jeff Rosenstock, and Chumped
March 18—Baltimore Soundstage—Baltimore, Maryland
March 19—Union Transfer—Philadelphia, Pennsylvania
March 20—Warsaw—Brooklyn, New York
March 21—Royale—Boston, Massachusetts
March 22—Petit Cmapus—Montreal, Quebec
March 24—Lee's Palace—Toronto, Ontario
March 25—Grog Shop—Cleveland, Ohio
March 26—The Magic Stick—Detroit, Michigan
March 27—Metro—Chicago, Illinois
March 28—Mill City Nights—Minneapolis, Minnesota
March 29—The Granada—Lawrence, Kansas
March 31—Summit Music Hall—Denver, Colorado
April 2—The Shredder—Boise, Idaho
April 3—Neumos—Seattle, Washington
April 4—Rickshaw—Vancouver, British Columbia
April 5—Wonder Ballroom—Portland, Oregon
April 7—Slims—San Francisco, California
April 10—Irenic—San Diego, California
April 11—The Regent Theater—Los Angeles, California
Jeff Rosenstock and Chumped
April 13—51 West—Phoenix, Arizona
April 14—Electric Banana—El Paso, Texas
April 16—Mohawk—Austin, Texas
April 17—Sons of Herman Hall—Dallas, Texas
April 18—Korova—San Antonio, Texas
April 19—The Summit—Houston, Texas
April 20—Hey Cafe—New Orleans, Louisiana
April 21—1612 House—Birmingham, Alabama
April 22—Masquerade / Purgatory—Atlanta, Georgia
April 23—Cat's Cradle—Carrboro, North Carolina
April 24—Strange Matter—Richmond, Virginia
April 25—Comet Ping Pong—Washington, D.C.
April 26—Asbury Lanes—Asbury Park, New Jersey
Submit your Newswire tips here.