Here is one last lingering bit of Comic-Con news—news that was put off as we held numerous heated staff meetings debating whether Comic-Con-released Game Of Thrones news would be of interest to A.V. Club readers, before deciding to throw rip-roaring caution to the wind. Below you'll find a video introducing some of the new faces you'll see in the upcoming third season, a roster that actually includes some older, familiar faces from British television such as Diana Rigg, star of the original The Avengers, and The Office's Mackenzie Crook. Rigg joins as Olenna Tyrell, also known as the Queen of Thorns, while The Office's erstwhile Gareth will play Orell, a "skinchanger" who has the ability to control animals with his mind. ("Name an animal, any animal, and within five seconds I will control it, just using the powers of my brain. In a battle situation, let's say, if I had to control a deadly frog I could, and use its poison to kill a man in a day or so. Or longer. Different frogs, different times," Orell will not say, as that is just a joke based on the sort of stuff Crook said on The Office.)
Other confirmed additions include Clive Russell as Brynden "The Blackfish" Tully, Nathalie Emmanuel as Missandei, Kerry Ingram as Shireen Baratheon, Paul Kaye as Thoros of Myr, Thomas Brodie-Sangster and Ellie Kendrick as Jojen and Meera Reed, Richard Dormer as Beric Dondarrion, Kristofer Hivju as Tormund Giantsbane, Philip McGinley as Anguy, Tara Fitzgerald as Selyse Baratheon, Anton Lesser as Qyburn, Tobias Menzies as Edmure Tully, and Princely McBritishperson as Steelus Mouthsword.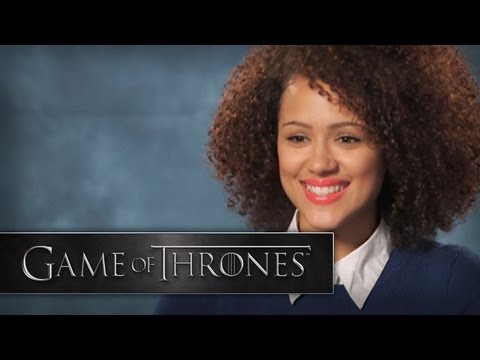 Source
Submit your Newswire tips here.