Arcade Fire previewed four new tracks over the weekend from the upcoming Reflektor. Two of them—"Afterlife" and the album's title track—were part of the band's Saturday Night Live repertoire. The rest—"Here Comes The Night Time," "We Exist," and "Normal Person"—came courtesy of the band's totally wacked-out post-SNL special. The Roman Coppola-directed escapade featured not only the group performing in front of a bunch of fans doing synchronized dancing, but also celebrity cameos from Bono, Rainn Wilson, Ben Stiller, Michael Cera, James Franco, Aziz Ansari, Eric Wareheim, Bill Hader, and Zach Galifianakis. The whole thing is streaming below, courtesy of The Creators Project.
Reflektor is out Oct. 29.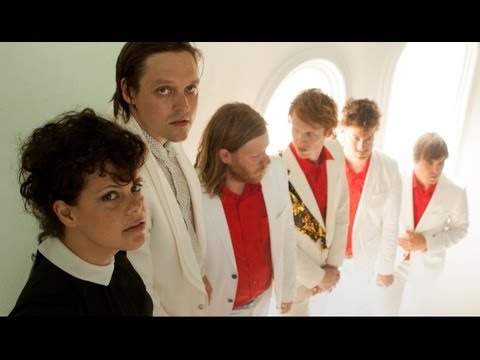 Source
Submit your Newswire tips here.