Last week, Warner Brothers announced that Jesse Eisenberg will play Lex Luthor in the forthcoming Superman vs. Batman movie. The internet was promptly set ablaze, with many wondering how the actor's experience playing a real-life megalomaniacal business mogul would translate into playing a fictional one. The good people over at Screen Junkies have created a trailer for the movie that splices footage from Man Of Steel together with scenes from Eisenberg flicks like Zombieland, Now You See Me, and The Social Network to give viewers an idea of how that might play out, putting the issue to rest until the film arrives in 2016.
The part of the trailer that features Eisenberg staring down Superman and declaring his intellectual superiority in a menacing monotone suggests that he may have the presence and authority needed to play the popular villain. The part where Ben Affleck suggests that he, Eisenberg, and Superman engage in a threesome seems more far-fetched, but it's hard to put anything past a movie that cast Jesse Eisenberg as Lex Luthor.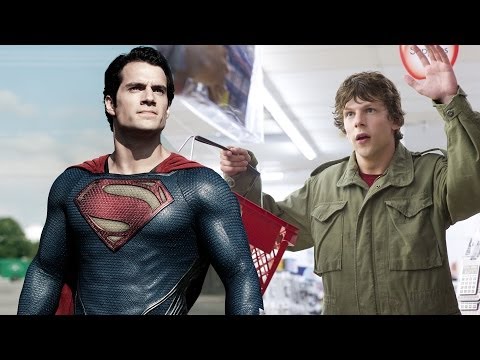 Source
Submit your Great Job, Internet tips here.