Amazon Prime subscribers who also use Hulu may feel a twinge of déjà vu when perusing the list of new titles coming to the online retailer's streaming service in May, because there's a fair amount of crossover this time. On the other hand, Prime subscribers who don't use Hulu can breathe a sigh relief, because that means they won't be missing out on the opportunity to watch the Naked Gun movies, some James Bond sequels, Winter's Bone, and Teenage Mutant Ninja Turtles: Out Of The Shadows. Plus, they'll get the Amazon Originals Dino Dana, Jill Soloway's I Love Dick, and a little film called Manchester By The Sea, which is finally coming to the streaming service owned by the company that produced it. You'll also be able to catch up on Vikings and see the fifth season of Boardwalk Empire. Finally, if Manchester By The Sea isn't quite prestigious enough, you can check out Moonlight.
The full list of what's coming to Amazon Prime in May is below, along with a highlight reel from Amazon.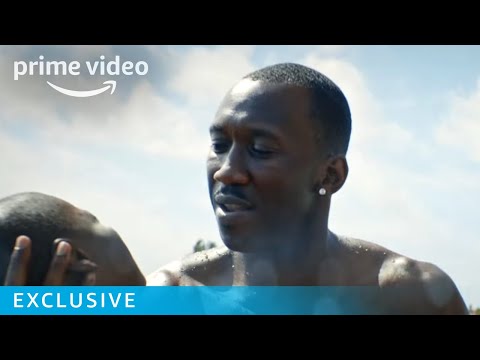 Available May 1
WellieWishers season 1
A Christmas Story
A View To A Kill (1985)
Amhi Jaato Amucha Gava
Anolkhi
Arrowhead (1952)
Asha Jaoar Majhe (Labor Of Love)
Bad Influence (1990)
Bait Shop (2008)
Bala Gau Kashi Angaai
Cabin Fever (2003)
Cabin Fever 2 (2009)
Catacombs (2007)
Cecil B. Demented (2000)
Chuck & Buck (2000)
Daagdi Chaawl
Dark Blue (2003)
Devta
Dr. No (1963)
Fatal Instinct (1993)
For Your Eyes Only (1981)
From Russia With Love (1964)
Goldeneye (1995)
Gone With The Wind
Jyotibacha Nawas
Khichdi
Law Of The Lawless (1964)
License To Kill (1989)
Life Is Beautiful
Maximum Security (1990)
Monkey Shines: An Experiment In Fear (1988)
Moonraker (1979)
Mumbai Pune Mumbai 2
Naked Gun 2 &1/2: The Smell Of Fear (1991)
Naked Gun 33 1/3: The Final Insult (1994)
Naked Gun From The Files of Police Squad (1988)
Nick Of Time (1995)
No Way Out (1987)
On Her Majesty's Secret Service (1969)
Planes, Trains And Automobiles (1987)
Pride
Race For Your Life, Charlie Brown (1977)
Repo! The Genetic Opera (2008)
School Ties (1992)
Siddharth
Small Soldiers (1998)
Star Kid (1998)
Sucker Punch (2008)
Teenkahon
The Bad News Bears (1976)
The Doors (1991)
Thunderball (1965)
Tomorrow Never Dies (1997)
Winter's Bone (2010)
The Wizard Of Oz
Available May 2
Vikings season 4B
Available May 3
Denial
Available May 4
Youth In Oregon
A Fistful Of Dollars (1967)
Available May 5
Manchester By The Sea
Available May 6
The Ardennes
Available May 7
Jackie Brown
Available May 12
I Love Dick season 1
A Hologram For The King (2016)
Available May 19
Me Before You
Available May 20
Teenage Mutant Ninja Turtles: Out Of The Shadows
Available May 21
Boardwalk Empire season 5
Moonlight
Paradise Lost 2: Revelations
Available May 24
Seasons
Tomake Chai
Available May 26
Dino Dana season 1
Available May 27
Poldark season 2
Available May 28
The Duel (2016)
Submit your Newswire tips here.